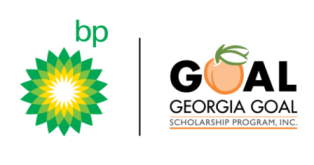 June 30, 2022
bp invests $3 million to date in bp-GOAL Scholars Fund
25 Georgia students receive 2022-2023 bp-GOAL Scholarships
bp has invested a total of $3 million to date in the bp-GOAL Scholars Fund to help educate future engineers, scientists and mathematicians in connection with Georgia GOAL Scholarship Program, Inc. (GOAL). A total of 25 deserving Georgia students have been awarded scholarships for 2022-2023, enabling them to attend the Georgia private schools of their parents' choice.

bp and its Castrol subsidiary, longtime education supporters, initiated this scholarship program with GOAL in 2012, to help educate future engineers, scientists and mathematicians through providing Georgia parents with more options for the education of their children.

Johnny Thompson, Business Development Manager, Southeast Region Consumer & Products – Mobility & Convenience said, "The bp-GOAL Scholars Fund has really made a difference to some income challenged families in Georgia. By investing $3 million over ten years, bp has helped 114 students get a quality education, positively impacting those students' career and life opportunities. Parents, students, teachers, and administrators have said amazing things about bp-GOAL, with one parent telling me the program is 'a game changer.' I am proud to be part of a company like bp which cares about the communities we operate in and invests in those communities to make them stronger for the future."

In ten years, 357 bp-GOAL Scholarships have been awarded totaling $2.8 million. Each award amount is based on the tuition rate at the student's chosen private school and his or her family's demonstrated need. bp-GOAL scholars must reapply each year for the continuation of these awards. To be eligible to apply, applicants had to be enrolled in a Georgia public school, have income no more than 2 times the poverty guideline and have been accepted and sponsored by a qualified Georgia private school.

Since the program's inception, 49 bp-GOAL Scholars have graduated from private schools throughout Georgia. Six of those students graduated in 2022. To date 100% of these bp-GOAL graduates have continued their education in college, and several are the first in their families to do so.

bp-GOAL scholarship recipients are primarily from areas in Georgia where bp and its subsidiary Castrol do business. Additionally, the scholarship recipients demonstrate drive, motivation and strengths in math, science and technologies important to the energy industry.

Lisa Kelly, President of Georgia GOAL Scholarship Program said, "The bp-GOAL Scholars Fund exemplifies the very best this program can achieve. The valuable contributions by bp are having an increasingly positive impact on families throughout Georgia. Students are achieving remarkable success in graduating from rigorous college preparatory schools, and then continuing their education in universities. Another remarkable reason for these excellent outcomes is the interest and involvement by the bp Team in following the well-being and success of each student recipient. This collaborative approach to providing greater opportunities for access to learning is a winning formula. In addition, the student recipients are aware and appreciative of the fact they have the bp-GOAL team on their side!"

Georgia GOAL Scholarship Program, Inc. is the state's largest student scholarship organization, having awarded 55,387 scholarships totaling $228.5 million since 2008.

bp Products North America Inc. markets bp high quality fuels through its locally owned and operated distributor network of over 750 bp retail gasoline stations located throughout Georgia. bp Lubricants USA Inc. markets Castrol-branded lubricants and business-building programs to independent quick lube operators, service providers, new car dealers and leading retailers throughout Georgia in conjunction with its locally-based distributors.