BP invests $1.76 million to date in BP-GOAL Scholars Fund
38 Georgia students receive 2016-17 BP-GOAL Scholarships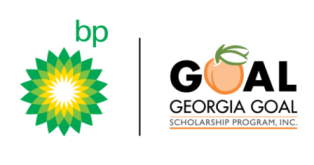 BP has invested a total of $1.76 million to date in the BP-GOAL Scholars Fund to help educate future engineers, scientists and mathematicians in connection with Georgia GOAL Scholarship Program, Inc. (GOAL). Thirty-eight deserving Georgia students have received scholarships for 2016-17, enabling them to attend the Georgia private schools of their parents' choice.
BP and its Castrol subsidiary, longtime education supporters, initiated this scholarship program with GOAL in 2012, to help educate future engineers, scientists and mathematicians through providing Georgia parents with more options for the education of their children.
Kevin Russell, Network Development Manager for BP Products North America Inc., said, "We are delighted to help hard-working students throughout the state of Georgia realize their career goals. This program is one of the many ways BP supports education in both the public and private sectors."
In five years, 166 BP-GOAL Scholarships have been awarded totaling nearly $1.25 million. Each award amount is based on the tuition rate at the student's chosen private school and his or her family's demonstrated need. BP-GOAL scholars must reapply each year for the continuation of these awards. To be eligible to apply, applicants had to be enrolled in a Georgia public school, have income no more than 2 times the poverty guideline and have been accepted and sponsored by a qualified Georgia private school.
Since the program's inception, 12 BP-GOAL Scholars have graduated from private schools throughout Georgia. Seven of those students graduated in 2016. To date all BP-GOAL graduates have gone on to attend college, and several are the first in their families to do so.
BP-GOAL scholarship recipients are primarily from areas in Georgia where BP and its subsidiary Castrol do business. Additionally, the scholarship recipients demonstrate drive, motivation and strengths in math, science and technologies important to the energy industry.
Lisa Kelly, President of Georgia GOAL Scholarship Program said, "The BP-GOAL Scholars Fund has made a significant, positive impact on Georgia families and the communities in which they reside. After four years of BP-GOAL Scholarships awarded to deserving Georgia students, we are witnessing a growing group of BP-GOAL high school graduates who plan to attend college and pursue ambitious careers. The Education Tax Credit allows families to put their children on paths to greater success and is an important achievement by Georgia's elected officials. Through the outstanding stewardship of this opportunity by BP, Georgia students are aiming higher and achieving more, which is reaping rewards for their families, communities and our state."
Hope Lanier Freeman, BP America Director of Communication & External Affairs, added, "Working with GOAL allows us to give back to the communities where we operate. It also supports BP's core values, including diversity, excellence, respect, and One Team."
Georgia GOAL Scholarship Program, Inc. is the state's largest student scholarship organization, having awarded 22,926 scholarships totaling $84.7 million since 2008.
BP Products North America Inc. markets BP high quality fuels through its locally owned and operated distributor network of over 485 BP retail gasoline stations located throughout Georgia. BP Lubricants USA Inc. markets Castrol-branded lubricants and business-building programs to independent quick lube operators, service providers, new car dealers and leading retailers throughout Georgia in conjunction with its locally-based distributors.