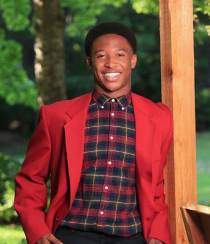 GOAL Student Spotlight
D'Andrez Dashiell feels that Brookstone School in Columbus, Georgia prepared him well for his future. He will be the first in his family to attend college, and his goal is to become a doctor. "To attend college means everything to me because it means I will be the first in my household to go and finish college and actually become what I dream to be," he says.
Featured GOAL Video
Students across Georgia share what receiving the GOAL Scholarship has meant to them, and thank all who make this program possible.