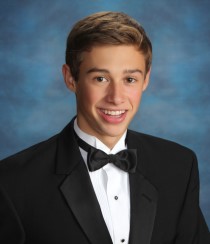 GOAL Student Spotlight
Ethan Shaffer graduated last month from Mountain Area Christian Academy in Morganton, Georgia. It was important to him to attend a school that would better prepare him for college. "I would not have been able to attend MACA without the GOAL scholarship," he says. Ethan feels that MACA prepared him well for the future. He plans on becoming a Mechanical Engineer.
Featured GOAL Video
Students across Georgia share what receiving the GOAL Scholarship has meant to them, and thank all who make this program possible.