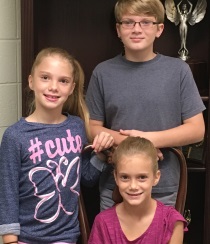 GOAL Student Spotlight
Jackson, Marilyn, and Lucy Harrison attend George Walton Academy in Monroe. Their great-grandmother and guardian wanted more of a challenge for her great-grandchildren than they were receiving at their previous school. The children were awarded GOAL Scholarships to attend George Walton Academy, and they are excelling and thriving in their new school environment.
Featured GOAL Video
GOAL President, Lisa Kelly thanks Georgia taxpayers for their participation in this phenomenal program, and urges them to continue take part in this opportunity, which is positively changing the lives of students across our state.