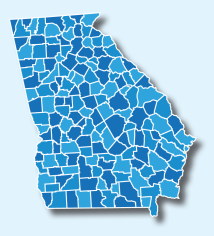 About Georgia GOAL
Through Georgia's Education Expense Credit, the GOAL Scholarship Program allows taxpayers to play a vital role in improving K-12 educational opportunities. As Georgia's leading student scholarship organization, in partnership with 131 participating schools, GOAL is providing thousands of children throughout the Peach State with Greater Opportunities for Access to Learning – "GOAL."
Featured School of the Week
Landmark partners with Christian families by equipping college bound students to embrace a Christ-centered worldview, grow as servant leaders, and steward God's unique purpose for their lives. Landmark serves K4-K12 students with two convenient locations, Fairburn and Peachtree City. Read more here!