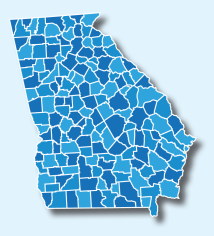 About Georgia GOAL
Through Georgia's Education Expense Credit, the GOAL Scholarship Program allows taxpayers to play a vital role in improving K-12 educational opportunities. As Georgia's leading student scholarship organization, in partnership with 131 participating schools, GOAL is providing thousands of children throughout the Peach State with Greater Opportunities for Access to Learning – "GOAL."
Featured School of the Week
Mountain Area Christian Academy - Morganton, GA
Mountain Area Christian Academy offers parents in North Georgia a choice in the education of their child. Parents have found MACA offers an educational environment that is comprehensive and facilitated by experienced administrators and faculty who have a desire to educate the whole child. Read more about this week's featured school!