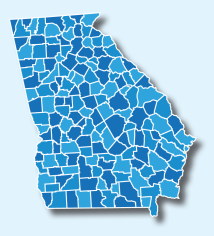 About Georgia GOAL
Through Georgia's Education Expense Credit, the GOAL Scholarship Program allows taxpayers to play a vital role in improving K-12 educational opportunities. As Georgia's leading student scholarship organization, in partnership with 131 participating schools, GOAL is providing thousands of children throughout the Peach State with Greater Opportunities for Access to Learning – "GOAL."
Featured School of the Week
Mount Pisgah Christian School - Johns Creek
Mount Pisgah Christian School was founded in 1986 by Mount Pisgah United Methodist Church with the goal of providing an enriching program for students in a Christian environment. The school opened with 70 preschool students and has rapidly grown and expanded. Today, nearly 30 years later, Mount Pisgah Christian School serves more than 1,000 students--preschool through 12th grade in Johns Creek, Roswell, Alpharetta, and throughout North Fulton county. The school continues to grow and a new upper school building, Geier Hall, opened in January 2015. Read more here!